Block Merge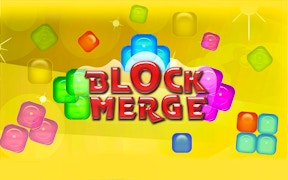 Block Merge
Unlock vibrant riveting hours of gameplay with Block Merge, the newest addition to the colorful realm of block games. Compellingly addictive and engaging, Block Merge is a whole new dimension to puzzle-solving games that challenges your brain games' prowess and pushes your cognitive abilities to the limit.
This hyper-casual game immerses you in undulating waves of color-coded blocks that require strategic positioning to essentially make them disappear. As if by magic, same-colored blocks explode the moment they come in contact. This isn't just another mindless block game; it's a thrilling gauntlet that demands quick thinking and swift fingers!
The beauty of Block Merge lies in its simplicity and elegance woven into a complex web of brain-tingling challenges. You don't just move blocks, but skillfully drag each one into potentially vacant spots with precision before time runs out. The clock is ticking, adding an adrenaline rush to each game round.
In essence, Block Merge perfectly captures what makes Hyper Casual Games so endearing. Its aesthetics are charmingly minimalistic yet radiate enough intrigue to keep you hooked for hours on end. This game literally explodes with mind-bending fun - an excellent way for puzzle enthusiasts to test their mettle.
The real beauty lies in its approachable gameplay that gradually introduces more complex challenges as you advance. No matter how many times you play, there's always something new to discover and master in the quirky world of Block Merge.
Become part of an exhilarating journey that redefines the way you perceive block games. Train your brain, beat the clock, and merge into victory with Block Merge!
What are the best online games?