Blackjack Game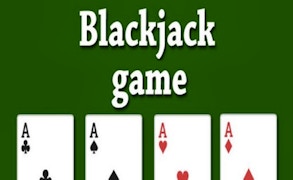 Blackjack Game
Step into the exciting world of casino games with the alluring and enticingly addictive title, Blackjack Game. This especially designed masterpiece evolves around the classic world of card gaming, embodying the spirit and thrill of real-life poker games, all while sitting comfortably on your couch.
As the name suggests, Blackjack Game is a riveting card experience that pulls you into a battle of wits against an automated dealer. The goal? Outsmart the dealer without exceeding the fateful score of 21. The charm of this game lies in its seemingly simple objective that quickly envelops players in a captivating whirlwind of calculated risks and strategic decisions.
The appeal of this title goes far beyond its simple yet enthralling gameplay. The slick graphics create an immersive, casino-like environment that is sure to entice both seasoned poker enthusiasts and newcomers alike. Seamless controls and a user-friendly interface ensure your focus remains undividedly on the gameplay, replicating the experience of sitting at a high-stakes table in Las Vegas.
The real beauty of Blackjack Game, however, rests in its strategic depth. Each decision carries weight, each card drawn can spell victory or defeat. It's not just about luck; it's about calculating risks, knowing when to hit or stand, reading your opponent – it's pure adrenaline-fueled poker.
In conclusion, whether you're looking for an easy way to dive into poker games, or seeking out a high-level virtual competition no less real than any physical casino ambience, Blackjack Game has it all for you. Embrace the thrill and take on this challenging dealer adventure. So why wait? Shuffle up and deal!
What are the best online games?
Tags