Black & White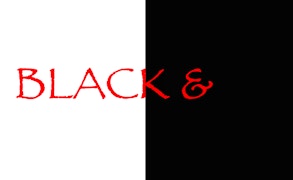 Black & White
Description
In Black & White, you delve into a world of simplistic yet addictive gaming. It's a hyper-casual game that's all about the thrill of speed and reflex. The game will continually test your ability to quickly distinguish between two colors: black and white. The graphics are minimalistic, allowing you to focus entirely on the fast-paced action.
How to play
Playing Black & White is all about quick reflexes and keen observation. Panels of black and white appear on the screen in a rapid sequence, and you need to tap on the correct color as it appears. The speed increases over time, testing your limits. A single mistake ends the run, making every tap critical for progression.
Tips and Tricks
To excel at Black & White, try not to rush. Instead, focus on getting accurate taps especially when the game speeds up. Build up your concentration and hand-eye coordination. As they say, slow and steady can win this race.
Features
Arcade-style gameplay: Offers a thrilling gaming experience.
Minimalistic design: No distractions, just pure gameplay.
Addictive mechanics: Once you start playing, it's hard to stop!
Growing difficulty: The speed increases as you progress, providing unending challenges.
What are the best online games?