BB TIN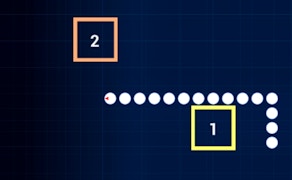 BB TIN
Welcome to the enthralling world of arcade gaming, where we delve into the mesmerizing universe of skill-based titles. This time, our journey takes us straight into the heart of one such game that surreptitiously combines two much-loved gaming categories - snake games and skill games. We're talking about none other than the sensational hit – BB TIN.
The first impression of BB TIN is its mesmerizing simplicity. It cleverly combines the addicting nature of classic snake games with skill-based mechanics to keep you hooked for hours on end. Its unique game design draws you to its beautiful simplicity, creating an experience that is both engaging and mentally stimulating.
The primary objective in BB TIN is to steer a constantly wriggling snake through a maze filled with golden tins, each presenting its own set of challenges. The player must exhibit extraordinary skills to navigate through this complex labyrinth without hitting any obstacles. But what sets this game apart from conventional snake games is that it doesn't merely test your reflexes but hones your strategic thinking as well.
A melding pot of strategy and skill-based gameplay, BB TIN demands precision timing and quick decision-making abilities to progress through the levels. The graphics are smooth and colorful, enhancing your overall gaming experience in this modern rendition of a classic concept.
In conclusion, BB TIN, with its fascinating blend of snake and skill gaming elements, provides an immersive arcade experience that will keep gamers coming back for more. If you're a fan of either genre or just enjoy challenging your skills in a game that demands both quick reflexes and strategic prowess, then BB TIN should definitely be on your arcade game hit list.
Become part of the BB TIN frenzy today and find out why it's not just another addition to the realm of snake games or skill games - It's a tribute to both genres that amplifies their appeal!
What are the best online games?
Tags