Baseball Kid Pitcher Cup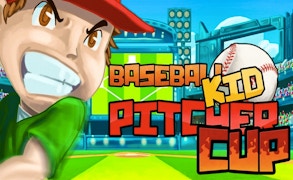 Baseball Kid Pitcher Cup
Welcome to the action-packed world of Baseball Kid Pitcher Cup, the ultimate destination for all avid gamers and sports enthusiasts! As a standout name in the realm of ball games and particularly baseball games, this game is set to leave you riveted with its electrifying gameplay and enthralling graphics.
This HTML5 based game stands out with its compatibility, as it's playable on both desktop and mobile devices. This guarantees that your quest for baseball glory doesn't end, irrespective of where you are. The creators have combined convenience with innovation, making Baseball Kid Pitcher Cup a must-try for all gaming enthusiasts.
Moving onto the controls, they are notably straightforward and user-friendly. Every command is executed by simply dragging your mouse over the numbers displayed on the bottom of your screen. The key aspect here is to pay attention to how many times each number should be touched – a detail communicated by your catcher. This adds a strategic layer to this sports saga that makes it more than just an ordinary ball game .
The simplicity of controls is perfectly balanced with this intriguing objective, creating an engaging dynamic that keeps players invested in every move. This isn't just pitch-and-hit - you need strategy, precision, and quick thinking, making Baseball Kid Pitcher Cup an exceptional entrant in the world of interactive baseball games.
To sum it up, Baseball Kid Pitcher Cup isn't merely a game – it's a captivating journey into the heart-thumping universe of baseball! With its impressive playability across devices, simple yet interesting controls, rich graphics and fascinating gameplay – it effectively raises the bar for other ball games.
If you're searching for an engaging gaming experience melded with the classic spirit of baseball, look no further than Baseball Kid Pitcher Cup!
What are the best online games?
TAGS