Balloon Artist Memory Match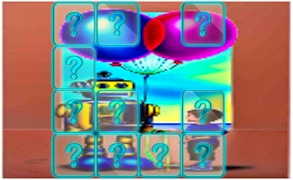 Balloon Artist Memory Match
Description
Enter the whimsical world of Balloon Artist Memory Match, a stimulating puzzle game that tests your memory and attention to detail. In this game, players are tasked to slide tiles around a grid, each boasting a vibrant balloon art image. Your aim? To recreate the complete picture by strategically maneuvering the tiles around. Fast-paced yet methodical, this game requires quick decision-making and a keen eye for detail.
How to Play
Playing Balloon Artist Memory Match is quite straightforward. Simply touch or click on the tiles you want to move across the grid. The challenge lies in figuring out the correct sequence of moves to reproduce the original image. Remember, there's no rush - take your time and make every move count.
Tips and Tricks
Beginners can start by focusing on completing one section of the picture first, preferably starting from the corners or sides. Try to mentally divide the overall picture into smaller sections and solve them piece by piece in order to effectively conquer the Balloon Artist Memory Match.
Features
Vibrant Graphics: Engage with stunning balloon art images that make each game exciting.
User-Friendly Interface: The easy-to-navigate design makes it suitable for gamers of all ages.
Cognitive Boost: Not just fun, this game also enhances memory and decision-making skills.
No Time Limit: The game allows players to solve puzzles at their own pace, fostering a relaxing gaming experience.
What are the best online games?
Tags