Ball In The Hole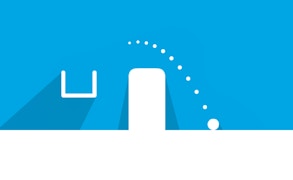 Ball In The Hole
Let me introduce you to a gem in the world of arcade games- Ball In The Hole. It's not just any ordinary ball game; it's a remarkable fusion of precision, timing, and a test of your agility, often found in high-octane skill games.
As the name suggests, Ball In The Hole challenges your sharpness as you guide a ball into a hole. The simplicity of the concept works to its advantage, creating an addictive gaming environment that keeps calling you back for "just one more try". It's exactly what an ideal arcade game should offer - easy to start and difficult to master.
The player is required to control the angle and power behind each shot, demonstrating their timing skills and precision. This is where it transcends beyond the sphere of generic ball games and tastes like a true-blue skill game. The twisty bends, hazardous obstacles, and escalating difficulty levels demands your unwavering attention and unfailing reflexes.
In terms of graphics, Ball In The Hole presents itself with a minimalist aesthetic that complements its concept. It doesn't distract with overly flashy visuals but keeps you hooked with its gameplay depth. Likewise, its sound design is equally captivating – creating suspense in every miss and rewarding your success with satisfying audio cues.
A standout element is its gameplay variety; each level introduces new elements keeping the adrenaline rush intact. And it's this unpredictable nature that adds to its replayability value – truly making it one of those timeless skill games.
In conclusion, whether you're an avid gamer or someone who enjoys occasional gaming bouts, Ball In The Hole secures its place as an intriguing option in the realm of arcade games or skill games alike. Don't just play ball games; challenge your prowess with Ball In The Hole - we guarantee it's worth dropping into!
What are the best online games?
TAGS