Ball Game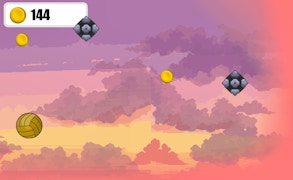 Ball Game
Description
In the fast-paced environment of Ball Game, you'll find yourself immersed in a thrilling challenge where the primary objective is to avoid the onslaught of enemy balls. Navigate your character strategically and accumulate as much in-game currency as possible. The stakes are high, as the money can be used to customize your character with trendier skins - adding a unique touch to the gameplay. The real thrill lies in striving for the highest score, making every second count!
How to Play
Controlling your character is straight forward - all you need is quick reflexes and strategic planning. Your goal is to dodge enemy balls, collect in-game currency, and strive for the highest possible score. The more efficiently you navigate through these obstacles, the greater your opportunities to unlock new skins and enhance your character. Remember, every move can impact your score!
Tips and Tricks
Mastering Ball Game requires keen observation and smart tactics. Always be on guard for incoming balls, keep moving to avoid being cornered. And remember, hoarding money is not just about buying skins, but also multiplying your score. So collect as much as you can while staying safe!
Features
Dodging Mechanics: Stay agile and avoid incoming balls.
Currency Collection: Accumulate money for skins and higher scores.
Skins: Multiple unique skins available for customization.
Scoreboard: Strive for high scores and challenge yourself.
What are the best online games?
Tags