Balance Stack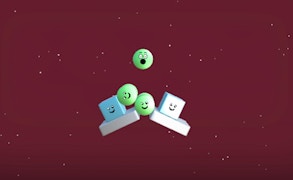 Balance Stack
Step into a world of strategic equilibrium with Balance Stack, an addictive gem in the realm of Hyper Casual Games. This thrilling brain game endows its players with the compelling task of stacking shapes meticulously, one after another, to form a well-balanced tower. It's not merely stacking; it's a test of precision and patience, coalescing to provide a stimulating mental exercise.
Balance Stack does what its name promises. You will be balancing enigmatic shapes, each bringing its own unique challenge that adds an interesting twist to these fun games. The task sounds simple but don't let that fool you. As each level progresses, the complexity increases which takes this seemingly straightforward block game to an entirely new level of brain games.
The beauty of Balance Stack arguably comes from its essence: simplicity fused with difficulty. Once you stack all the available shapes properly, a short timer starts ticking off seconds before confirming whether your architecture is sturdy enough to stand on its own. The suspenseful wait before the verdict gives an adrenaline rush comparable to high-octane action games!
If your structure crumbles under the weight or imbalance of shapes, fear not! Balance Stack, being among hyper-casual games and fun games categories, allows retries till you master the level. Every failure entertains and enlightens; it fuels your burning desire for success while enhancing your cognitive skills in a fascinating way.
To conclude, Balance Stack, with its engaging blend of simplicity and complexity, will keep puzzle lovers on their toes throughout their gaming journey - an absolute delight! So gear up and get ready to put your tactical prowess to test in one of the most challenging brain games out there!
What are the best online games?