Baby Boss Photo Shoot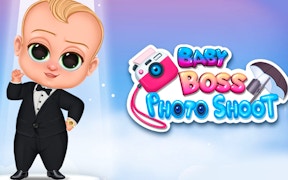 Baby Boss Photo Shoot
Description
Get ready for a delightful adventure in Baby Boss Photo Shoot. The game centers around an adorable Boss Baby who's preparing for an important photoshoot. With myriad costume options at disposal, it's your responsibility to help him dress up in the most charming attire. From casual outfits to pro-style office wear, each ensemble promises endless fun and creativity. Create the perfect look and make the little boss baby the star of the show.
How to Play
The game is controlled using a point-and-click interface. Browse through the numerous outfit options available and click on your choice to have the baby boss wear it. Your mission is to create a striking look that stands out. Progress is measured by how cool and stylish you make baby boss appear in his photoshoot.
Tips and Tricks
Don't be afraid to mix and match different styles! Remember, there's no wrong answer in this dress-up game. Trying various combinations can lead you to discover unexpected looks that fit perfectly on our little boss.
Features
Variety of Outfits: Plenty of dress-up options ranging from casual styles to superhero costumes.
User-friendly Controls: Simple point-and-click gameplay suitable for all ages.
Creativity Unleashed: Freedom to experiment with different looks without any restrictions.
Aesthetic Appeal: Bright colors and cute graphics that keep you entertained throughout the game.
What are the best online games?
Tags