Among Them Find Us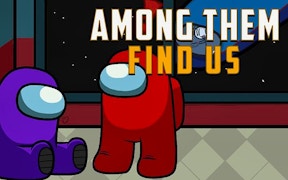 Among Them Find Us
Prepare your young ones for an adventure of the intellect with the delightful Among Them - Find Us, one of the best games for kids in the thriving market of online entertainment. The adorable characters known as Crewmates and Impostors that you need to find have nestled themselves snugly in the intricate visual scenes of this fascinating hidden object game.
This beautifully designed game calls upon your youngsters to demonstrate their keen observational skills and stimulate their ever-growing minds, earning it a top spot amongst popular brain games. The task seems simple enough on paper: all you need to do is find all 10 Crewmates and Impostors camouflaged within the splendid imagery. But be warned, these mischievous sprites are masters of disguise!
The game progresses gracefully through 6 levels, each offering a fresh and vibrant environment that is guaranteed to keep all players engaged. As players navigate through each level, they're met with varying difficulty that guarantees to challenge their perception skills; honing their ability to focus and strengthening their problem-solving capabilities.
The exquisite blend of entertainment and mental stimulation is what sets Among Them - Find Us apart from other games for kids. The creators have managed to craftily sneak learning into playtime thus giving your children a wonderfully fruitful experience.
This interactive online puzzle game combines elements of intrigue with fun-filled challenges, making it not just another brain game or hidden object game but an adventure that your kids would love to embark on time and again. So why wait? Join the ranks of enthusiastic parents whose kids are having a blast while sharpening their minds with Among Them - Find Us.
What are the best online games?