AIM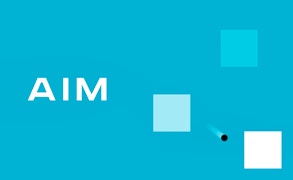 AIM
Description
In "AIM", you're placed in a world of precision and strategy. This is not your typical shooter game. Success involves using the ricochet to hit multiple objectives with a single shot, combining elements of both puzzle and arcade games. The challenge lies in calculating your shot and perfecting your aim to achieve targets in an inventive way.
How to play
Controls are simple - aim with your mouse and click to shoot. However, the true challenge is in finding the correct angle and strength of each shot. You will need to use the ricochet strategically, hit two or more objects in a single round, and progressively solve more complex levels. The further you advance, the more intricate the puzzles become.
Tips and Tricks
To succeed in "AIM", you need to anticipate the bounces. Take your time figuring out where the ricochet will go. Consider the angles and think multiple steps ahead. Mastering these elements will help you progress through increasingly challenging levels.
Features
Skill-Based Gameplay: Success relies on precision aiming and strategic thinking rather than fast reflexes.
Innovative Mechanics: Combines shooter, arcade, and puzzle genres into a unique gameplay experience.
Engaging Progression: As you advance, puzzles become more complex keeping players engaged for hours on end.
What are the best online games?