Adventurers Memory Match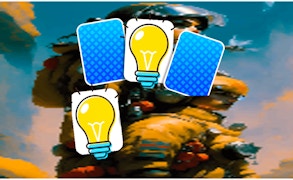 Adventurers Memory Match
Description
Unleash your inner explorer in Adventurers Memory Match, an engaging slider puzzle game. Each level presents a scrambled image which you must reassemble to its original form, reminiscent of the adventures and trials that our brave adventurer has experienced. Your goal is to strategically slide the tiles until you recreate the given picture.
How to play
The game may seem simple at first, but it requires careful strategy and foresight. The tiles can be moved by either touching on mobile or clicking with your mouse on desktop. Each tile can only be moved into an adjacent empty space. The level completes when the scrambled image matches the reference picture.
Tips and Tricks
Don't rush! It's important to plan out your movements to avoid getting stuck in impossible situations. Occasionally, it may be necessary to 'shuffle' parts of the picture around to get those tricky final pieces into place. Remember, every puzzle can be solved!
Features
Classic sliding tile puzzle mechanics for a timeless brain workout.
A variety of beautiful adventure-themed images to reconstruct.
User-friendly touch/click controls for smooth gameplay.
An accessible challenge suitable for puzzle enthusiasts of all ages.
What are the best online games?
Tags