Adam and Eve: Golf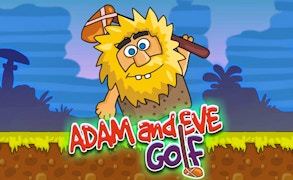 Adam and Eve: Golf
Welcome to the world of Adam and Eve: Golf, an ingenious melding of dinosaur games, golf games, and clicker games. Here's an in-depth review that will guide you through the wild excitement this game has in store for you.
In the captivating fusion of genres, Adam and Eve: Golf stands out remarkably. This is not your average sports game. It brings together the thrills of dinosaur games, with the finesse and strategy needed for golf games. To further intensify this mix, it sprinkles a touch of clicker games to ensure a dynamic interaction that keeps you engrossed.
The most striking aspect of Adam and Eve: Golf is its innovative concept. Picture this – you are in the prehistoric era, playing golf with Adam. Yes, you read right – a game that boldly incorporates elements from dinosaur games into golf! It's like playing golf in Jurassic Park, sans the terror. Here's where the familiarity of clicker games plays its part, offering inherent ease and appeal.
This is especially true when it comes to control mechanics - a simple yet engaging design reminiscent of typical clicker games which allows players to tee-off with just a click! Combined this with challenging obstacles inspired by dinosaur games, Adam and Eve: Golf sets itself apart from other golfing simulations available.
In essence, Adam and Eve: Golf is a brilliant combination of fun and challenge - from taming the unpredictable nature famously associated with dinosaur games to strategizing potent shots signified in golf games while keeping engagement high using the addictive elements found in clicker games.
If you're looking for a refreshing take on sports genre, especially golf games, exploring uncharted territories filled with prehistoric creatures much like those seen in the best dinosaur games, all while enjoying addictive gameplay mechanics borrowed from clicker games, step right into the exciting realm of Adam and Eve: Golf!
What are the best online games?