9 Ball Pro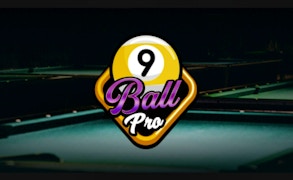 9 Ball Pro
There's a new entrant in the arena of ball games, and it's ready to mesmerize the sports-gaming community. It goes by the name of 9 Ball Pro, a stunning manifestation of virtual pool games.
This isn't your average pool game. 9 Ball Pro takes the traditional realm of pool and infuses it with fresh life by introducing an exciting variant. The goal here is not just about pocketing balls indiscriminately. Instead, you've got to sink the balls strategically, targeting the lowest-numbered ball each turn, building up intrigue as you work your way towards saving the grand finale - potting the nine-ball last.
The game offers an interactive environment where you can go head-to-head with a tough bot opponent that comes with three different levels of difficulty. Whether you're a novice looking for a casual challenge or a seasoned gamer seeking a grueling match, there's something here for everyone.
But that's not all! Remember those good old days spent playing pool with friends? Now, you can recreate those moments right on your device with 9 Ball Pro's exhilarating multiplayer mode. Challenge your friends and witness some mind-blowing pool action unfold on the same device!
9 Ball Pro is not just another addition in the realm of sport games. It transcends expectations and redefines the standard for virtual pool entertainment. Step into this captivating world of strategy and skill, and experience what it means to be truly engrossed in a game.
While classic ball games have their own charm, 9 Ball Pro adds unique twists to keep players hooked. So if you're seeking something refreshingly different in the segment of
ball games
, then look no further than
9 Ball Pro
.
What are the best online games?
TAGS