8 Ball Pool Challenge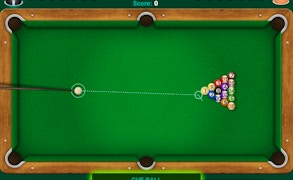 8 Ball Pool Challenge
Welcome to the realm of 8 Ball Pool Challenge - the apex of arcade-style pool games. It's not just a game, it's a crucible where your skills are forged and tested. The game brilliantly taps into the latest technology to serve up a remarkably realistic and riveting 8 Ball simulator that breathes fresh life into your pool gaming experience.
The game's incredible playability is underlined by its ultra-realistic ball physics, reminiscent of real-life ball games, transporting you right into the heart of intense pool action. The striking attention to detail elevates each shot's immersion, making every spin, rebound, and pocket feel real enough to touch.
The 8 Ball Pool Challenge is no walk in the park. It's a graded journey that demands you face opponents with varying skill levels - from rookies just dipping their toes in the pool to seasoned pros who can clear the table in a blink. So whether you're honing your skills or thirsting for challenge, this game has got you covered.
As you improve your game and vanquish your rivals, new city bars open their doors. Each offers a unique ambiance that adds another layer of charm to this captivating pool journey.
In conclusion, 8 Ball Pool Challenge offers an engaging blend of realistic gameplay and escalating challenges. It's not just about sinking balls; it's about refining your strategy, adjusting to different opponents' styles, and ultimately emerging as the kingpin of pool games.
If you're after an authentic and challenging ball game, then dive right into 8 Ball Pool Challenge - where every shot counts!
What are the best online games?
TAGS