Word Cookies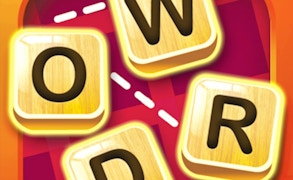 Word Cookies
Unleash the wordsmith within you as you dive into the enchanting world of Word Cookies, a delightful addition to the word games landscape! An equal part educational and entertaining, Word Cookies enthralls with its unique blend of challenges that will surely stimulate your brain cells while providing hours of fun-filled literacy adventure.
This innovative game beckons you into an aromatic kitchen of word search where your prowess to whip up words will be tested. Much like a chef concocts a perfect recipe, you are tasked to string letters together to form as many words as possible, seasoning your vocabulary and spelling skills in a captivating way not common in other brain games.
The intuitive interface of Word Cookies couples with its addictive gameplay mechanics to create an appetizing experience for both casual players and word aficionados. The thrill is not just about finding hidden words or matching letters like in the average crossword games. In Word Cookies, each level serves as a delectable puzzle that challenges your linguistic abilities and quick thinking.
Earn coins by passing levels and unlock new tantalizing puzzles that will keep you hooked for hours! It's an infinite loop of learning and entertainment, seamlessly blending the excitement of gaming with the intellectual stimulation often found in high-quality educational games.
Whether you're a logophile looking for a fun way to stretch your vocabulary muscles or simply seeking a captivating new game to fill your leisure time, Word Cookies emerges as the perfect choice. With its refreshing take on word search puzzles coupled with engaging gameplay, it proves that brain games don't have to be dull or too taxing - they can be deliciously fun too!
In summary
, Word Cookies is more than just a game. It's a veritable feast of words, puzzles, challenges, and good old-fashioned fun - just what every puzzle enthusiast needs in their gaming arsenal! Join in the excitement and indulge yourself in this delightful treat today.
What are the best online games?