Traffic Go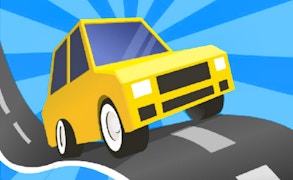 Traffic Go
Welcome to a thrilling ride through the city streets with one of the most fast-paced car games on the market today, Traffic Go. This riveting game is a must-play for all fans of driving games, and even more so for those who love to test their agility in an ever-changing environment.
The premise of Traffic Go is simple - navigate through the bustling city, crossing streets without making contact with other cars. Yet, as any seasoned gamer would know, simple doesn't always mean easy. With cars zooming by at different speeds and from different directions, your skills are constantly challenged. This game truly brings a new level of excitement to the world of skill games.
The graphics are sharp and the controls are responsive, making for a smooth gaming experience that's perfect for both seasoned racers and beginners dabbling in car games. The developers have done an excellent job creating a realistic urban environment complete with traffic lights, bustling intersections, and tight corners that keep your adrenaline pumping.
Beyond its regular gameplay mode, Traffic Go also offers various missions to complete. These missions provide additional challenges - like getting to specific goals or completing laps within given times - that add another layer of depth to this already compelling game.
In summary, Traffic Go presents an addictive mix of precision driving and fast-paced action that's hard to beat. Whether you're navigating through chaotic traffic during rush hour or weaving through cars in the dead of night, Traffic Go ensures you're behind the wheel for an exciting journey. So buckle up and prepare yourself for a thrilling drive with one of the best driving games today!
Grab your virtual steering wheel now! Enjoy this exhilarating ride with Traffic Go; where no drive is ever the same. With its vibrant graphics and challenging gameplay, it's guaranteed to keep you hooked for hours on end!
What are the best online games?