Toy Box Blast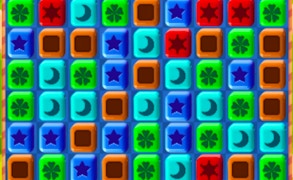 Toy Box Blast
If you've been on a quest for stimulating brain games, your hunt ends at Toy Box Blast, a vibrant addition to the cool universe of match 3 games. This sparkling gem is more than just a game; it's an electrifying infiltration into the world of puzzles that tests your wits and dexterity.
On first impressions, Toy Box Blast enchants with its colorful visuals and playful aesthetics. As you delve deeper, you notice the rich complexity laced underneath its seemingly simple veneer. Each level is a fresh jigsaw waiting to be deciphered, spicing up your gaming experience with a dash of unpredictability.
As a match 3 game, Toy Box Blast doesn't reinvent the wheel but rather refines it to gleaming perfection. The mechanics are familiar, but the addition of toys adds an extra layer of fun. It's like playing your childhood favorite Tetris but in a dazzling new avatar.
Beyond its gameplay, what makes Toy Box Blast stand out in the crowd of brain games is its seamless user interface and responsive controls. Whether you're trying to match three teddy bears or blasting away rows with a rainbow ball, every interaction feels intuitive, reducing barriers between you and your maximum puzzle-solving potential.
In conclusion, if brain games that combine strategic planning with agile execution appeal to you, then Toy Box Blast will be your jam. It's not just another match 3 game; it's an exciting journey through brain-teasing puzzles that tickles your mind while entertaining you. Dive into Toy Box Blast and let your puzzle-solving prowess shine!
What are the best online games?
TAGS