The Eggsecutioner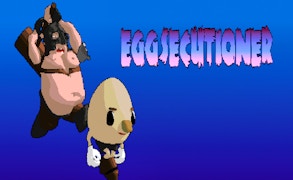 The Eggsecutioner
Description
In the action-packed game, The Eggsecutioner, unleash your inner hatred for eggs! This exciting game takes you on an egg-breaking frenzy where precision is everything. The aim is to halt the moving marker right in the middle of the bar. The closer you get to the center, the more eggs you obliterate! It's time to showcase your accuracy and speed. Let's crack some eggs!
How to play
Playing The Eggsecutioner is simple yet thrilling. You can use your mouse if you're playing on a computer, or just touch the screen on mobile devices. Your goal is to stop the fast-moving marker exactly in the middle of the bar. The better your precision, the more devastation you'll cause in Eggland. This game requires fast reflexes and a keen eye for accurate timing.
Tips and Tricks
Patience is key in The Eggsecutioner. Do not hurry to stop the marker; instead, wait for it to approach near or at the center mark for maximum damage. Remember, practice makes perfect - your aim will get better over time as you get used to controlling and timing.
Features
Action-packed Gameplay: Destroy as many eggs as possible with one precise hit.
Straightforward Controls: Simple mouse clicking or screen tapping controls make this game super enjoyable.
Skill-based Scoring: Scores are based on accuracy not on luck or chance.
Friendly for All Ages: Its simple yet exciting gameplay can be enjoyed by gamers of all age groups.
What are the best online games?