The dead among us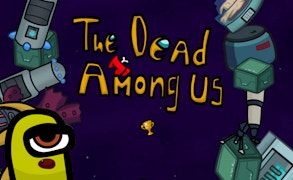 The dead among us
Description
In The dead among us, you'll find yourself in a post-apocalyptic world swarmed by zombies. This is no ordinary zombie-infested world though; it's an amalgamation of arcade skill and hyper-casual gaming. Your ultimate goal? Survive the relentless waves of undead creatures threatening to wipe humanity off the face of the Earth. With each level, you'll face menacing hordes, requiring quick reflexes and strategic moves to overcome.
How to play
Your primary controls are your mouse or touchpad. As the zombies approach, click or tap on them to attack. Fast reflexes are essential here as hordes can quickly overrun you if not efficiently dealt with. To progress, defeat all incoming zombies and survive each level, which increases in difficulty over time.
Tips and Tricks
Prioritize fast-moving zombies because they reach you quicker - eliminating them first could mean the difference between life and death! Remember, even in this grim world, practice makes perfect. Increase your chances of survival by mastering swift clicks or taps.
Features
Addictive Gameplay: The constant pressure from unending zombie hordes keeps gameplay exciting and addictive!
Increasing Difficulty: Every new wave brings more formidable foes making progress a real challenge.
Simple Controls: The game uses straightforward mouse or touchpad inputs making it easy for anyone to jump straight in!
What are the best online games?