The Courage of an American Grandfather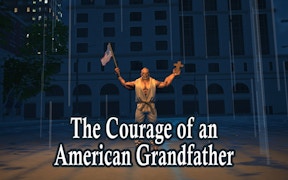 The Courage of an American Grandfather
Description
The Courage of an American Grandfather is an enthralling beat 'em up game that revives the essence of iconic classics while presenting contemporary graphics. Immerse yourself in an exciting storyline while you navigate your way through relentless battles. The momentum of the game is easy to pick up and holds your interest with its smooth gameplay and engaging narrative.
How to Play
The game entails a series of battles, which involve unique controls for various fight sequences. The controls are easy to learn, suitable for beginners. Progress in the game is determined by the number of battles won and advancement in story mode. Always stay vigilant as each battle presents new challenges that test your skills and strategy.
Tips and Tricks
To excel in this game, maintain a keen focus on your opponent's moves. Predict their actions and adopt a strategic approach for each battle. Choose your moves wisely, as unnecessary actions could deplete your energy quickly, giving the opponent an advantage.
Features
Captivating Storyline: The engaging narrative will keep you on the edge of your seat.
Slick Graphics: Modern graphics blend seamlessly with classic gameplay styles to offer a unique experience.
Easy Controls: User-friendly interface designed to accommodate players of all skill levels.
Addictive Gameplay: Classic beat 'em up style that's easy to pick up yet hard to put down.
What are the best online games?