The Blackjack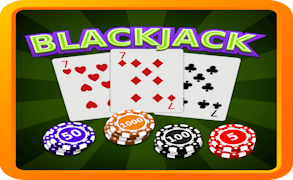 The Blackjack
Description
Enter the invigorating world of The Blackjack, a topnotch adaptation of a globally loved casino game. Engage in thrilling wagers, risk it all, and maybe you could transform into a billionaire gamer. Will you successfully avoid bankruptcy or hit the jackpot? Attempt The Blackjack now and an addictive gaming experience is assured!
How to play
Playing The Blackjack is simple for anyone familiar with casino games. Simply place your bet and once the dealer deals the cards, your goal is to get as close to 21 without going over. Use strategic decisions like Hit, Stand, Double Down, or Split to manoeuvre your way towards victory. Remember, going over 21 equals an instant loss called 'Bust'!
Tips and Tricks
The Blackjack requires strategy and luck. Know when to 'Hit' or 'Stand.' Remember: playing safe can save you from busting. Understand the odds before doubling down or splitting. Play smart and you might end up a billionaire player!
Features
Faithful representation of classic casino Blackjack.
User-friendly UI design for seamless gaming.
Engrossing gambling dynamics that challenge your strategic thinking.
A chance to engage in high stakes betting gameplay.
An opportunity to practice your blackjack skills and strategies.
What are the best online games?
Tags