Taxi Simulator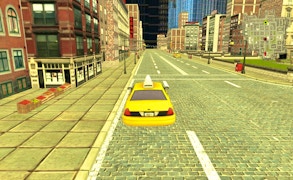 Taxi Simulator
Welcome to the fast-paced world of Taxi Simulator, a thrilling addition to the realm of car games and driving games. If you've got a need for speed and an appetite for city navigation, this game is your ticket to ride.
Taxi Simulator brings an unrivaled level of authenticity, creating an immersive gaming experience that sets it apart from other simulator games. The good graphics are not just satisfactory; they're exceptionally detailed, delivering one of the most realistic depictions of driving scenarios. The cityscapes are vibrant, and the car models are remarkably accurate, making this game visually appealing and engaging.
The action in Taxi Simulator isn't only about driving; it's also about strategizing. With multiple levels to conquer, each with its unique challenges and rewards, you're constantly engaged and stimulated. This game isn't just another addition to generic car games; it's a total package that delivers satisfaction on all fronts.
A standout feature in Taxi Simulator is its inclusion of elements from parking games. You're not just tasked with getting from point A to point B; you're also challenged with safe parking after your wild rides. This combination gives more depth to the gameplay — offering two experiences in one package.
In culmination, if you're looking for a perfect blend between driving games, parking games, and high-quality simulator games, Taxi Simulator is your perfect match. Give it a spin today and experience what it truly means to bear the responsibilities behind the wheel!
What are the best online games?