Sudoku Levels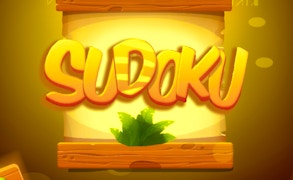 Sudoku Levels
Description
Sudoku Levels offers a diversity of difficulty levels, catering to both newbies and seasoned players. This mentally stimulating game provides an engaging twist, encouraging users to relax, challenge their cognition, and spend time productively. Whether you want a light mental exercise or complex brain workout, Sudoku Levels got you covered. Train your brain anywhere, anytime with this portable puzzle.
How to play
Select your preferred level and start solving the puzzles. Fill the 9x9 grid so that each column, each row, and each of the nine 3x3 sub-grids contains all of the digits from 1 to 9. Using nothing but logic, ensure no repetition in any row, column or box. Progression in difficulty is linear from easy to advanced levels.
Tips and Tricks
Begin with apparent figures. It's easier to find where they fit in a particular box. For hard puzzles, use the method of elimination: if a number appears in two cells within a box, rule it out for other squares in that row and column. Learn other Sudoku strategies for more complex puzzles.
Features
Variety of difficulty levels for all types of players.
Mentally stimulating gameplay.
This game can be taken on-the-go for continuous brain training.
Maker provides hints for beginners starting off with easy puzzles then advancing into more difficult ones.
What are the best online games?
Tags