StreetRace Fury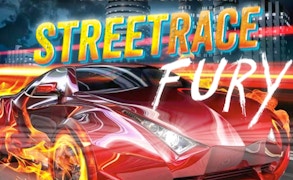 StreetRace Fury
Welcome to the electrifying world of StreetRace Fury, a high-octane addition to the thrilling genre of racing car games. This game offers an exhilarating experience, guaranteed to awaken your competitive spirit, capturing the essence of fast-paced driving games.
In StreetRace Fury, you're not only competing for bragging rights but also for cups and significant prize money. This is not your run-of-the-mill, high-speed chase. It's a strategic battleground where you gamble your winnings on expensive new racing cars. These ultra-luxurious speed machines give you an upper hand in leaving your rivals biting the dust.
One of the outstanding features of StreetRace Fury is its robust car customization and upgrade options. Here, you can truly style your car and craft it according to your tastes. Want a flaming hotrod or a sleek, speedy panther? The game gives you an open canvas to create your dream racing machine. The more you win, the more upgrades become available, offering endless combinations and allowing you to build the ultimate street racer.
This game stands at the intersection of tactics and thrill making it one of the must-play driving games. It pushes adrenaline through every pixel and never eases off on excitement. With StreetRace Fury stepping on the accelerator is not just about speed—it's about style, strategy, and winning in style.
Embrace your need for speed with StreetRace Fury—it's time we put rubber to road in this enthralling universe of car games!
What are the best online games?
Tags