Smart Soccer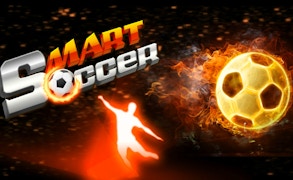 Smart Soccer
Welcome to the pulsating and passion-filled world of Smart Soccer, a game that has redefined the landscape of soccer games available in the gaming world. This game isn't your typical ball games; it provides an adrenaline-infused journey that captures the very essence of the beautiful game and provides a unique twist to 2 player games that will leave you craving for more action.
In Smart Soccer, skill games are taken to a whole new level with its smart and calculative AI. It's not just enough to aim, drag, and release in order to shoot, you will need strategic thinking to score against their tactical defense. With each goal being an intense battle of wits and techniques, this is the ideal playground for soccer nuts who want a taste of reality in their gaming experience.
The fascinating part about Smart Soccer is its diversity; you can choose your side from 32 nations, letting you represent your country or try out international strategies. This feature not only provides versatility but also adds a pinch of patriotism which gives an extra motivation to win.
For novice players, rest assured as Smart Soccer comes with tutorials making it easier for anyone to learn ropes and making it one of those perfect ball games beginners can ease into. Also, it encapsulates exciting soccer stadium environments which enhance the overall ambiance, making gameplay extremely immersive.
In conclusion, Smart Soccer is an exceptional blend of thrill, strategy, and sportsmanship packaged into one highly engaging gameplay. Whether you're playing against the well-thought-out AI or challenging your friends in 2 player mode, every match promises competitive fun and excitement. For those seeking an unforgettable soccer experience filled with pulsating moments and match-winning goals, look no further than Smart Soccer.
What are the best online games?