Slot Machine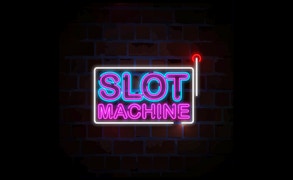 Slot Machine
Description
Experience the thrill of the casino from your device with Slot Machine. This exciting virtual game gives you the feeling of playing an authentic slot machine without any real monetary risk. With stunning graphics and realistic sounds, Slot Machine immerses you in a world of chance and potential big wins. See if you have what it takes to hit the jackpot!
How to play
Playing Slot Machine is simple and intuitive! Just click on the lever to spin the reels. The outcome is determined by a random number generator, ensuring every spin is fair and unpredictable. Your progress in the game is marked by your virtual earnings, which increase with each successful spin.
Tips and Tricks
While Slot Machine is all about chance, strategic thinking can still help improve your game. Be wise about your virtual bets; start small to avoid depleting your balance quickly. Make use of auto-spin feature for continuous play without clicking each time.
Features
Crisp Graphics: The high-quality visuals make for an immersive gaming experience.
No Risk: No real money involved, so you can enjoy playing without worry.
Random Outcomes: The fair random number generator ensures unpredictability with every spin.
Auto-Spin Feature: Gives continuous play without needing constant clicks.
What are the best online games?