Slash Ninja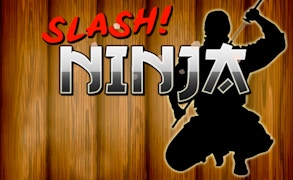 Slash Ninja
Description
In Slash Ninja, you get to step into the swift and stealthy shoes of a ninja. This addictive game requires exquisite timing and sharp reflexes as you strike down falling objects. However, it's not just about destruction - some items are harmful, such as dynamites, and must be avoided. Hone your skills and aim for a high score in this thrilling action game.
How to Play
This game is a mixture of precision and speed. Tap swiftly on your screen to slice through the falling items. Keep in mind that not all items should be struck! Dynamites should be evaded to avoid penalties. Your goal is to achieve the highest score with skilled tapping and smart decision-making.
Tips and Tricks
Always stay alert in Slash Ninja! The game picks up speed as you progress, requiring even quicker reflexes. Differentiating harmless items from dynamites early on gives you an edge for higher scores. Also, maintaining a rhythm could help improve your consistency and accuracy.
Features
Captivating action gameplay requiring quick reflexes.

Variety of objects falling at different rates to keep you on the edge.

Dynamites mixed among items add an extra layer of challenge.

Rhythmic tapping needed for high scoring opportunities.
What are the best online games?