Road Racer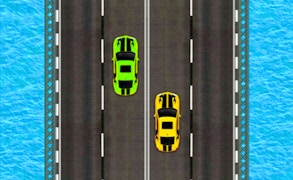 Road Racer
Enter a world where the rubber meets the road, engines roar, and adrenaline courses through your veins in one of the most captivating car games to leave tire marks on the panorama of online gaming. We are talking about none other than Road Racer, a title that's redefining expectations in the realm of driving games. Buckle up and brace yourself for an unrivaled ride into the fast lane!
Road Racer is more than just a game - it's an addictive thrill ride that keeps you coming back for more. The game features a sophistication that blurs the line between virtual and reality, delivering an experience that feels so real, you can almost smell the burning rubber! It's as if you're strapped into a high-performance vehicle yourself, fueling exhilaration in every turn.
The controls make you feel like you're actually handling a supersonic race machine. They are responsive, intuitive, and easy to pick up but challenging to master – a trademark trait in quality car games. The driving physics in this game are impeccably authentic. One wrong move and you may find yourself out of control or worse, bumping into another car. This level of realism makes Road Racer a standout among other driving games.
Above everything else, what sets this game apart is its edgy yet fun gameplay. You need to be alert at all times as there's always another car ready to take your spot or even cause a collision. This aspect adds to its captivating allure - every second on the racetrack is decisive and it hooks you like no other game does.
In conclusion, whether you are a casual gamer seeking some fast-paced fun or a die-hard racing enthusiast craving an authentic experience, Road Racer is your ticket to gratifying speed thrills and hair-raising challenges. Its mesmerizing blend of risk, reward, speed, caution and exciting gameplay makes it an unmissable gem among car games.
What are the best online games?
Tags