Retro Speed 2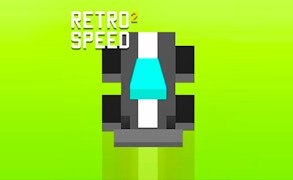 Retro Speed 2
Description
In Retro Speed 2, get ready to take a thrilling ride in this relentless arcade racing game. Navigate through fast-moving traffic on the road, while managing to collect coins. These coins will help you upgrade to better, faster cars. The goal is not just about driving; it's about becoming the fastest driver globally and seizing the top position in world rankings.
How to play
Maneuvering your car in Retro Speed 2 is straightforward and intuitive. Use left and right arrow keys or the A/D keys to dodge traffic and navigate the road. Collect as many coins as you can to buy new cars and enhance your race experience. The more distance you cover without crashing, the higher your score.
Tips and Tricks
A great strategy for success in Retro Speed 2 is to always keep an eye on the road ahead. Watch out for changes in traffic patterns and adjust your movements accordingly. Additionally, remember that collecting coins is just as vital as speed for upgrading your vehicle and enhancing gameplay.
Features
Endless Arcade Racing: Dive into an exhilarating endless racing experience.
Collectable Coins: Gather coins to buy faster cars and dominate global rankings.
User-Friendly Controls: Easy navigation with arrow keys or A/D keys.
Fierce Competition: Strive for victory by topping the world leaderboard.
What are the best online games?