Real Car Parking Jigsaw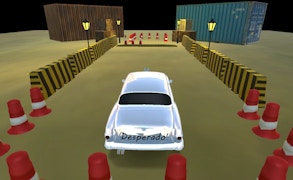 Real Car Parking Jigsaw
Step into the high-octane world of Real Car Parking Jigsaw where precision, planning, and skill reign supreme. This garage of car games is not just about speed, but a commendable blend of strategy and sharpness, cementing its place amongst the top-tier driving games.
In a massive, buzzing city with dwindling parking spaces, your task is to perfect the art of car parking. Despite the complexity, the gameplay remains easy to grasp, quickly turning into a gaming addiction. The gaming landscape morphs into a training ground for honing your parking skills over numerous engaging levels. It's more than just a game – it's a fun-filled simulator for reality.
The vehicle roster in Real Car Parking Jigsaw is as diverse as it gets - 80+ cars lined up for you to conquer including agile sports cars, resilient trucks, quick taxis and even an ambulance! Each vehicle brings its unique challenge and victory tastes sweeter with every mastered machine.
Different control options cater to any taste, implying that while driving these vehicles may be challenging, maneuvering through this game will never be. The beauty of Real Car Parking Jigsaw is that it manages to keep you calm yet excited at the same time – striking an almost poetic balance between intensity and tranquility.
In conclusion, Real Car Parking Jigsaw stands tall amongst parking games, providing not just entertainment but also a sense of accomplishment. If you are looking for an engaging gaming experience that tests your attention span and spatial awareness in exhilarating ways - buckle up, because Real Car Parking Jigsaw is ready for ignition!
What are the best online games?