Quick Quiz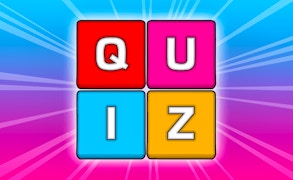 Quick Quiz
Description
Put your intellectual prowess to the test with Quick Quiz, an exhilarating, fast-paced trivia game. Progress through an array of thought-provoking questions from a range of categories. With every correct answer, you inch closer towards achieving your top score. But remember, time is ticking so think quickly as you navigate this ocean of knowledge!
How to play
To excel in Quick Quiz, all you need is speed and accuracy. Questions appear on the screen and you have to choose the correct answer from the given options. Be careful as wrong answers can cost you precious time! The game progresses with increasing difficulty, pushing your boundaries of general knowledge.
Tips and Tricks
The key to success in Quick Quiz is to remain calm and not be swayed by the ticking clock. Rushed answers often lead to errors. Brush up on a variety of topics before diving in to improve your chances of scoring higher.
Features
A challenging trivia game with a variety of subjects for all tastes.
A race against time for an added level of thrilling excitement.
An amazing tool for boosting your general knowledge while having fun.
Potential for endless gameplay as you aim to outdo your personal best.
What are the best online games?