Punch Bob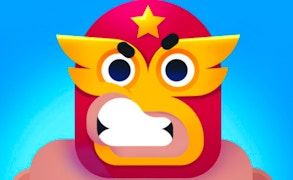 Punch Bob
Well, lace up your gloves and prepare to work up a sweat with Punch Bob, one of the latest entrants in the realm of boxing games. This isn't just another addition to your average roster of battle games, it's a unique blend of physical comedy and tactical gameplay that packs quite a punch!
At first glance, Punch Bob might not look like much. With his 500-pound frame and an unassuming demeanor, you might mistake him for just another contender. But when he swings into action and throws those punches, it quickly becomes clear that he's no ordinary foe. Don't judge this book by its cover because Punch Bob is as fearsome in the boxing ring as they come.
Hyper Casual Games have been making their mark in the gaming world for their easy-to-understand mechanics and quick play times. Punch Bob infuses boxing with such casual appeal, while also offering enjoyable depth that keeps you hooked. Sure, it might not offer the complexity of traditional battle games, but its charm lies in its simplicity and fun physics-based gameplay.
Punch Bob is more than just a game about throwing punches. It's a game about timing your moves right and strategizing your way to victory - push, pull, or knock out your enemies using nothing but your own weight! It's a pure joy to watch Bob use his size not as a handicap but as a grand weapon against his adversaries.
In conclusion, if you're on the lookout for genuinely entertaining boxing games or hyper casual games that offer more than just mindless tapping, then be sure to check out Punch Bob. It's sure to throw you for an exciting loop through its wacky physics-based gameplay and humorously heroic protagonist.
What are the best online games?