Poker Challenge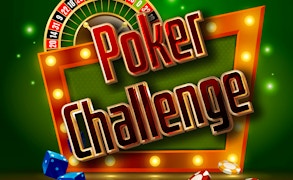 Poker Challenge
Description
Poker Challenge offers an exhilarating virtual venue for poker enthusiasts. The game lets you partake in various forms of poker games against other players. Completely free, the platform doesn't require any registration fees or additional charges. Whether you're a poker novice or a seasoned player, Poker Challenge is an engaging pursuit to test your skills.
How to Play
The controls are user-friendly, and the game starts once you join a table. Poker rules apply; players either check, bet, fold, call or raise during their turn based on their poker hand. Strategize and bluff to progress in the game and accumulate more chips than your opponents.
Tips and Tricks
Observe your opponents' betting patterns to detect their strategy or bluffs. Be patient and wait for a good hand before making big bets. Understand that fold isn't always a sign of weakness; sometimes it's wiser to save your chips for a better round.
Features
Multitude of Poker Games: Offers different styles of poker games for diverse gaming experiences.
No Cost: Completely free with no hidden charges or registration fees.
User-Friendly Interface: Easy controls make it accessible for beginners yet challenging for experienced players.
Social Interaction: Play and interact with poker enthusiasts from around the world.
What are the best online games?
Tags