PictureCipher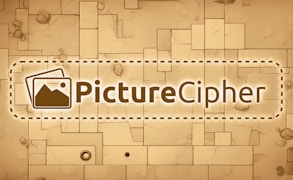 PictureCipher
Welcome to the enthralling universe of PictureCipher, a game that isn't merely a time filler, but an innovative fusion of art, language, and dexterity. This is not just your run-of-the-mill puzzle game; it's an exquisite blend of word-games, brain-games, and trivia-games, crafted to stimulate your intellect and creativity in unprecedented ways.
In PictureCipher, every pixel holds a secret waiting to be unveiled. It's like mining for diamonds, but instead of pulling precious stones from the earth, you're excavating hidden meanings from finely crafted images. As each image transforms into language under your intuition and skill, it's a satisfying sensation similar to opening a cryptex without any clues.
This game tests more than your ability to decipher images; it puts your language proficiency to the challenge. Whether you're an avid word enthusiast who enjoys swirling letters around until they form meaningful phrases, or a visual thinker who can find patterns in seemingly detached elements, PictureCipher is designed for you. The entire experience is like navigating through an art gallery where every painting speaks a different language that only discerning minds can comprehend.
The key ingredient that brings excitement in PictureCipher is the race against time. Feel the adrenaline rush as you scramble to decode each image before time runs out. Nothing beats the feeling of completing the puzzle just in the nick of time. It's comparable to stopping a bomb from exploding by solving its cryptic code, giving you a thrill that very few games can offer.
In conclusion, PictureCipher offers more than just an enjoyable gaming experience. It promises an immersive adventure that sharpens your mind while exploring your creativity – turning each gaming session into an intellectual journey. So are you ready for this exciting challenge?
What are the best online games?