Parking Passion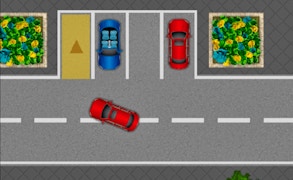 Parking Passion
Push the pedal to the metal and get ready to experience a thrilling ride with Parking Passion, a new sensation in the world of car games. Careering into the realm of driving games, Parking Passion delivers a fresh spin by focusing on one of driving's trickiest aspects: parking.
Unlike other games in this genre, Parking Passion accelerates your gaming experience by combining the raw thrill of racing with the precision needed for perfect parking. As you move your car to its designated spot, every turn becomes an adrenaline rush, every stop a test of skill.
This game strikes an engaging balance between speed and control. Not only do you need to put your virtual vehicle in its place as swiftly as possible but also you have to ensure its safe arrival. This duality makes Parking Passion more than just another entrant in the car games category; it's a pioneering force in parking games.
The captivating gameplay is complemented by smooth graphics that add to the visual appeal without distracting you from your driving duties. From the responsive controls that obey your every command instantly, to the meticulously designed levels that challenge not just your speed but also your strategizing skills, Parking Passion thrills and entertains at every twist and turn that it throws at you.
In conclusion, if you're looking for an immersive experience that combines elements from both racing and parking games, then gear up for Parking Passion; it's a game steeped in adrenaline-fueled action with a hint of strategy thrown into the mix.
What are the best online games?