Parking Fever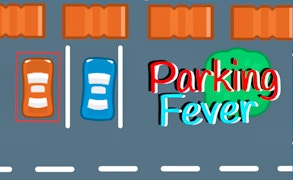 Parking Fever
Description
Experience the thrill and challenge of precision driving with Parking Fever, a realistic car parking simulator. Test your driving skills across a variety of increasingly complex levels designed to enhance your maneuvering abilities. It's not just about speed, it's about control, finesse, and navigation within confined spaces. This game offers an immersive virtual experience of navigating a car into a tight parking spot.
How to play
To guide your car around in Parking Fever, use the Arrow keys on your desktop or click on Arrows to move and change direction if you're playing on your mobile device. The objective is simple but challenging: navigate your car into the designated rectangular parking space. Precision and strategy are key to success.
Tips and Tricks
Patience is key in Parking Fever, haste can lead to mistakes. Optimize your path, reducing back-and-forth movement might save you some precious time. Remember, it's not a race against time but against space constraints!
Features
Realistic Car Simulation: Experience true-to-life car movement and maneuvering.
Pleasant Graphics: Enjoy clean, pleasing visuals while you play (with scheduled updates).
Variety of Levels: Over 10 challenging levels await to test your parking prowess.
Credits: Game assets from Kenney.nl and background music from Carefree Kevin MacLeod (incompetech.com), licensed under Creative Commons.
What are the best online games?