Park Your Car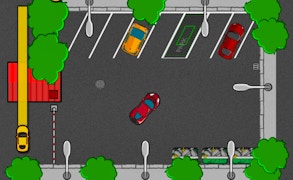 Park Your Car
Brace yourself for a high-octane ride in the world of car games, as we delve into the adrenaline-pumping action of Park Your Car. This isn't just one of those run-of-the-mill driving games; it's a thrilling test of your precision parking skills that sets it apart from other parking games.
Park Your Car plunges you into an exciting world where speed meets strategy, and only the most skillful drivers will triumph. The premise is simple, yet addictive. You're presented with an open parking spot - all you need to do is maneuver your car into it. But make no mistake, this task is easier said than done.
What makes Park Your Car stand out from other car games is the high level of challenge involved in avoiding collisions. Just one crash and it's game over - making every single movement count and keeping you on the edge of your seat. This feature elevates Park Your Car from being just another game to an exhilarating joyride that tests your skills and reflexes.
In contrast to many other driving games on offer, Park Your Car manages to strike a perfect balance between fun and realism. The game doesn't just rely on flashy graphics or extravagant car models - rather, it's meticulous gameplay mechanics and immersive controls are what truly steal the show.
To wrap up, Park Your Car is a must-play for lovers of parking games. Its unique blend of thrill and strategy, combined with responsive controls and engaging gameplay, makes it a definite contender in the arena of best driving simulations. For those seeking a fresh challenge or simply wanting to hone their virtual driving skills, don't miss out on taking Park Your Car for a spin!
What are the best online games?