Numbers Challenge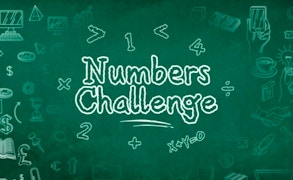 Numbers Challenge
If you're a fan of number games, or are looking for new math games to challenge your mental prowess, the Number Challenge game is definitely worth your time. This game is a stimulating addition to the realm of educational games, giving traditional learning games a run for their money.
The Numbers Challenge sets itself apart with its intricate design and challenging nature. It's not just about crunching numbers; it's about strategy, critical thinking, and rapid problem-solving. The game's structure serves as a rigorous mental workout, placing it among the top-tier brain games.
The premise of the game is deceptively simple: figure out which side is greater - left or right - or if they are equal. However, don't be fooled by its apparent simplicity, as this game demands precise critical thinking and quick calculations. With five correct answers required to move up a level, the pressure certainly builds up rapidly.
I appreciated the challenge provided by this game on multiple levels. Its serene thematic layout makes it an ideal choice for players seeking concentration-focused gameplay while also testing their intellectual mettle with tough and tricky questions.
The progression system in Numbers Challenge adds another layer of complexity to this compelling number cruncher. As you advance further into the game, the math becomes increasingly complicated, consistently pushing your cognitive boundaries.
The most intriguing feature for me, however, was the accuracy stats provided after every round. Math geeks will rejoice at having these precise statistics at their fingertips, enabling them to track their improvement in real-time.
In conclusion, Numbers Challenge is not only an engaging math game but also an effective brain trainer. A perfect blend of fun and learning that ensures you get your daily dose of mind-stimulating exercise.
What are the best online games?