Miami Taxi Driver 3D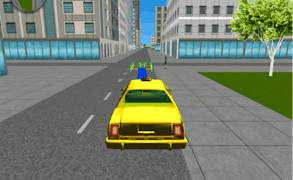 Miami Taxi Driver 3D
Gird your gears and let your engines roar for one of the hottest racing games out there – Miami Taxi Driver 3D. Amidst the flurry of car games, driving games, and simulator games, this diamond in the rough effortlessly tackles the thrill of racing with the precision of parking games.
This adrenaline-pumping game doesn't just hand you a set of keys and sends you on an aimless drive around Miami. No, it offers you much more – a chance to earn a living and build an empire in the sunny cityscape. Miami Taxi Driver 3D puts you in charge not only of a taxi but also your destiny as you carry passengers across vibrant cityscapes.
The hustle and bustle of inner-city Miami beckon, offering more than 90 levels densely packed with an intricate network of roads, unpredictable traffic patterns, and demanding customers. Navigating these busy streets is no mean feat; it requires razor-sharp focus and precise control that only the best racer-turned-taxi-drivers can master.
Miami Taxi Driver 3D stands unique due to its immersive gameplay that merges fast-paced racing with strategic driving paths to complete each mission successfully. The city isn't just a backdrop; it's a vibrant entity that poses new challenges at every corner, testing your skills like never before.
Every impact or damage to your cap is accumulated; thus, learning to avoid any collision is paramount; making this game not just about speed but also about precision. The inclusion of these realistic elements makes this game one of the top-ranking simulator games.
With lifelike graphics reminiscent of Miami's famous sunset glow and exquisitely designed cars ready for their taxi makeover, Miami Taxi Driver 3D isn't just another name in the list—it's bringing a new dawn in the world of car games, driving games, and parking games. So buckle up, rev your engine, and let's drive into something extraordinary.
What are the best online games?