Mad Car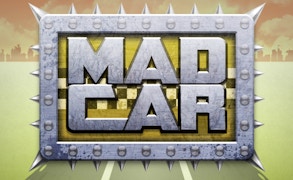 Mad Car
Description
Mad Car is a thrilling mobile adaptation of the popular web-based car racing game. As the player, you'll take control of a high-speed car on an adrenaline-pumping journey filled with dynamic obstacles and exhilarating challenges. Your driving skills will be put to the ultimate test in this fast-paced arcade game.
How to play
To navigate in Mad Car, use the on-screen controls to move your car left or right and avoid crashing into obstacles. The speed is automatically controlled as you go, but your driving expertise determines how far you can get. A key aspect of gameplay is quick reaction times, as obstacles can appear without warning!
Tips and Tricks
Becoming a champion in Mad Car requires strategic timing and calculated movements. Learn the pattern of the appearing obstacles, anticipate their movements, and plan your routes accordingly. Remember, effective use of brakes can be crucial for survival.
Features
An exciting adaptation of the popular web-based game.
A challenging arcade-style driving experience.
Addictive gameplay that tests your driving skills and reactions.
Vibrant graphics for immersive racing action.
What are the best online games?