Lumberjack River Exit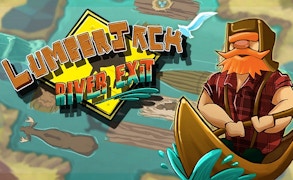 Lumberjack River Exit
Welcome to the enchanting, yet puzzling world of Lumberjack River Exit, a compelling addition to the genre of brain games and escape games. As you immerse yourself in its alluring setting, your mettle as a puzzle-solver is put to the test in the wild thrusts of nature.
Ah, the picturesque mountains and steadfast rivers... The scene is set for an idyllic escape. But alas! The tranquility is shattered by the bustling forest life. The river has morphed into a messy labyrinth; it's jam-packed with animals, fallen trees, and abandoned rafts. Your dreamy raft ride has turned into a race against time as you struggle to find your way back home before nightfall.
The premise of Lumberjack River Exit is simple yet engaging. Your task? Navigate through this chaotic river-scape, exercising your intellect at every twist and turn. Just like real-life lumberjacks who pit their skills against nature, you need your wit and problem-solving dexterity to chart your path.
This game stands as a testament to how effectively something as serene as a river in the mountains can transform into one of the most challenging puzzle games. Every element contributes to a complex maze that demands strategic thinking and ingenuity.
If you seek a riveting blend of calm surrounds and puzzling predicaments, look no further than Lumberjack River Exit. Not only does it serve as an exercise for your brain but it also invites you into an immersive world where quick-thinking is rewarded. In its entirety, this game plays out like nature's own escape room - tranquil yet testing.
What are the best online games?
TAGS