Link the dots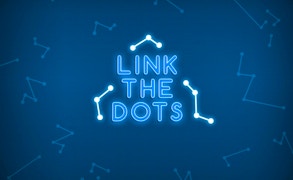 Link the dots
Get your neurons firing and your fingers tapping with the coolest brainteaser to hit the puzzle genre: Link the Dots. The name succinctly captures the essence and simplicity of this game, which yet offers layers of complexity that will make both puzzle aficionados and casual gamers alike find great enjoyment.
This HTML5 Logic Game harmoniously melds fun with cognitive exercise, providing players an entertaining playground to practice their counting and reasoning skills. Link the Dots is not just a game; it's a mental workout brilliantly disguised as a leisure activity.
In Link the Dots, your challenge is to connect all dots in numerical order to unveil enigmatic shapes and objects. But that's not all! To infuse an adrenaline rush amidst your cerebral workout, you need to complete each shape as quickly as possible for higher scores! This competitive element makes Link the Dots stand out among other brain games.
The beauty of this game lies not only in its clever design but also its accessibility. Being an HTML5 Logic Game allows it to be played on any device without compromising on quality or performance. Whether you're killing time on your commute or squeezing in quick bouts of brain training at lunch, cool games like Link the Dots seamlessly fit into any schedule.
To sum up, Link the Dots is a testament that intellectual stimulation can indeed be exciting! With its sleek design, thrilling time trial format and broad device compatibility, it's emerged as one of our top recommended brain games. So gear up, fellow puzzle enthusiasts - let's get those brains buzzing and fingers linking!
What are the best online games?
TAGS