Limousine Driver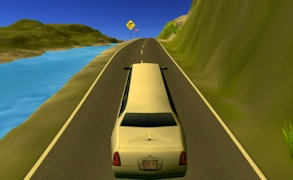 Limousine Driver
If you have a passion for car games and driving games, then the new release, Limousine Driver, might just be the perfect pick for you. This adrenaline-pumping racing game combines elements of sophistication and skill in a way that is both intense and enjoyable.
The most notable attribute about the Limousine Driver is its unique concept. Rather than featuring traditional racing cars or sports vehicles, players are put in command of a sleek, long limousine. This innovative approach transforms the game from a mere speed race into a thrilling test of precision and finesse, reminding players of some of the best skill games.
The graphics used in Limousine Driver, defy industry standards. The game creates a realistic environment that puts you right in the middle of bustling city streets with swanky buildings passing by as you manoeuvre your high-end vehicle with skill, tact and precision.
In addition to its immersive gameplay settings, Limousine Driver boasts multiple levels each offering different challenges, thereby ensuring that players never tire from repetition. Each level tests different elements of your driving skills; sharp turns require accurate steering while the narrow lanes demand perfect judgment. It's not just about speed but strategic driving too - bringing back fond memories for fans of classic parking games.
In conclusion, Limousine Driver is more than your typical racing game. It steps away from the conventional formula and introduces elements that demand strategic thinking and exceptional driving skills. Whether you're an avid gamer looking for a new challenge or someone who enjoys car games with an exciting twist, Limousine Driver is well worth your time.
What are the best online games?