Las Vegas Poker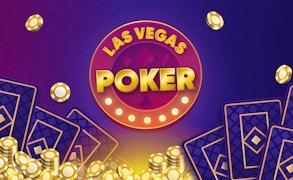 Las Vegas Poker
Description
Experience the thrill of high stakes poker in Las Vegas Poker, a riveting card game that brings the excitement of Sin City to your screen. Immerse yourself in big tournament play, where you can rise through the ranks to become the King Of The Table. Customize your game mode, earn daily rewards, and show off your flashy avatar as you outsmart opponents and rack up wins.
How to play
Poker rules are simple yet require strategic thinking. You start with two cards and bet based on their values. The dealer then reveals five community cards in stages, and you adjust your bets accordingly. Win by having the best five-card combination or by convincing others to fold. Progressing involves winning tournaments, earning daily rewards, and customizing your game mode.
Tips and Tricks
Poker is a game of strategy, so thinking ahead is crucial. Monitor your opponents' behavior to help predict their hands. Remember, folding isn't always a sign of defeat; it's often a smart move when the odds aren't in your favor. Always aim for higher-ranking hand combinations for bigger wins.
Features
Tournament Play: Compete in three types of high-stakes tournaments.
Daily Rewards: Supplement your winnings with daily bonuses.
Custom Game Modes: Suit gameplay to your preferences.
Vibrant Avatars: Show off your winning streak with unlockable avatars.
Vegas-style Experience: Enjoy classic poker in an exciting Las Vegas setting.
What are the best online games?
Tags