Kick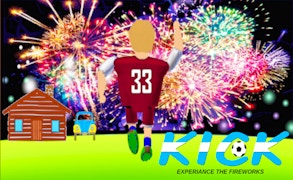 Kick
Description
In Kick, you step into the shoes of a determined soccer player looking to hone his skills. Play in challenging environments filled with obstacles like dumpsters and fire hydrants. Be careful not to smash windows, as it leads to point deductions. Your ultimate goal is to maintain a positive point balance for the longest duration possible by accurately kicking the ball off the walls.
How to play
To play, observe the trajectory of the ball and aim your kicks meticulously to avoid hitting windows. The controls are simple and smooth; just precisely control your kicks with your mouse or keyboard keys. As you progress, the game gets more difficult with more obstacles in your way, hence you'll need better shot accuracy and speed.
Tips and Tricks
Pay attention to the ball's trajectory before each kick, this will help increase your shot accuracy against walls rather than windows. Also, practice timing your kicks well to avoid obstacles and gain more points. Remember, speed is key but precision is king in Kick!
Features
A captivating single-player game that challenges your soccer skills.
Gradually increasing difficulty levels that test your shot accuracy and speed.
Fun-filled gameplay with various obstacles on different levels.
A point scoring system that encourages precise aiming and controlled speed.
What are the best online games?