Indovinami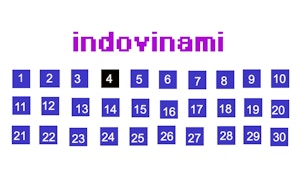 Indovinami
Description
Step into the realm of numbers with Indovinami, an enticing puzzle game. The premise is simple - you pick a number and then aim to guess it correctly. Sounds easy? Not so fast! The game offers varying difficulty levels, making each round unpredictable and intriguing. Indovinami will leave you engrossed, testing your intuition and pushing your mental acuity to its limits.
How to Play
In Indovinami, you start by selecting a number from the range provided. The game then initiates the guessing round. Use your mouse or touch screen to enter your guess. You progress in the game by consistently guessing correctly, which increases in difficulty with each successive correct guess.
Tips and Tricks
Paying close attention to previous guesses is crucial in advancing in Indovinami. Patterns often emerge that can guide your next guess. Don't rush; instead, think analytically about possible outcomes before making a choice. Remember, practice makes perfect.
Features
Different difficulty levels ensure each round is captivating and challenging.
Hone your analytical skills with this mentally stimulating trivia game.
A user-friendly interface allows for easy navigation and gameplay.
Playable on both desktop and mobile platforms for on-the-go fun!
What are the best online games?
Tags