Impossible Car Parking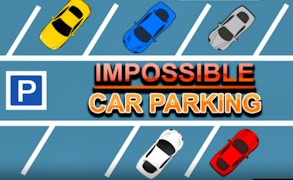 Impossible Car Parking
If you've ever wanted to feel like a pro motorist maneuvering a vehicle into the tightest of spaces, then the game Impossible Car Parking could be your next favorite among driving games. This exciting title takes parking games to the next level, testing both your precision and your patience with thrilling challenges.
Impossible Car Parking is as much about strategy as it is about speed. It's not just another addition to the growing list of car games. It sets itself apart through its meticulous attention to detail and the innovative ways it makes parking an adrenaline-pumping experience. As a simulator game, it does an excellent job in creating an immersive driving environment.
The controls are quite intuitive: use arrow keys or WASD to maneuver your car into place. But don't let the simplicity fool you – this game brings a whole new definition to planning every move. Getting your car perfectly parked isn't as easy as it sounds, but with practice comes mastery.
You are more than just a driver in this game; you morph into an unyielding stunt performer. There's always an intense moment of suspense before executing every near-impossible parking feat - that's what makes Impossible Car Parking such a riveting play among other parking games.
In essence, if you're hungry for a challenge or just looking for something unique among car games, then Impossible Car Parking should be high on your list. As far as simulator games go, this one definitely offers more than your average fare and promises countless hours of edge-of-your-seat gameplay.
Gear up; get set for some serious stunt play! Impossible Car Parking awaits…
What are the best online games?