Hot Wheels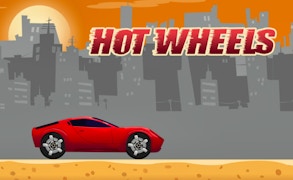 Hot Wheels
Are you a thrill-seeker with a passion for speed and a love for Car Games? Is your pulse stirred by the roaring engines and squealing tires of Driving Games? If so, buckle up! You're in for the ride of your life with Hot Wheels, a racing game that will test your driving skills to the extreme.
Hot Wheels, a definitive entry in the genre of racing games, offers an addictive adrenaline rush like no other. It's more than just racing; this game requires precision, skill, and a daring spirit you won't find in any other Skill Games. Even seasoned racers will find new challenges to conquer.
In Hot Wheels, you take control of a super-red car and push it to its limits, aiming for not just the best results but also striving to post the best times on the treacherous oncoming traffic lane. But watch out! The stakes are high. You'll need to swerve and skid, performing hair-raising 'near-misses' and 'super misses' to evade direct collisions with oncoming cars.
The thrill of narrowly avoiding crashes while driving at breakneck speeds in your super-red car is an experience that's hard to match. It demands agility, quick reflexes, and nerves of steel – qualities that define the best Driving Games. With every near-miss you master, you grow more adept at steering through life-threatening scenarios.
In conclusion, if you're searching for an edge-of-your-seat experience that transcends traditional racing games, look no further than Hot Wheels. It's adrenaline-fueled action on four wheels. Don't just play it – live it!
"Remember: drive fast, steer clear."
What are the best online games?